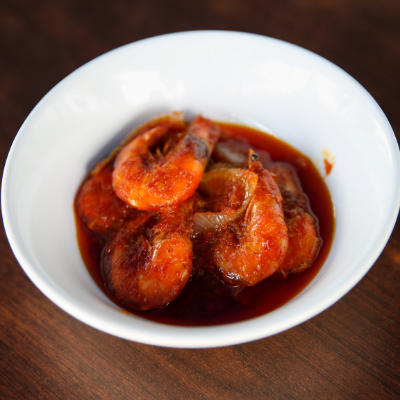 Ingredients
1 tbs blended shallot
1/2 tbs blended garlic and ginger
10 tbs blended dried chillies
1 tbs shrimp paste
500 g prawn
1/2 tsp Himalayan salt
1 drop of Stevia
2 asamkeping
6 tbs Canola oil
Instructions
Saute blended items until pecah minyak.
Put in the asam keping and saute for another minutes.
Then add the prawn.
Season it with Stevia and salt.
Serve and enjoy it with a bowl of hot rice.
There you have it. Sambal Udang that not only satisfy your cravings but taste good too.